Asia
Afghanistan
​Repatriation and Rebuilding Lives
Afghanistan is one of the war-torn countries that left behind a trail of destruction – people killed, maimed, widowed and orphaned and an environment that is woefully inadequate for proper human habitation. It was reported that Afghanistan has one of the highest infant child and maternal mortality rates, and one of the lowest levels of per capita food availability in the world. Afghan authorities had turned to help in repatriation of refugees and establish proper living conditions throughout the country.

The Albukhary Foundation and other well-established organisations have taken the initiative to improve the living standards there. They included the British-based Muslim Aid (focus areas: provision of safe, clean water, healthcare, education and welfare), the Pakistan-based Berkati Foundation (focus area: education) and Afghanistan's Daruk Shefa (focus area: medical assistance) and the Agency for Rehabilitation and Energy Conservation in Afghanistan (focus area: infrastructure reconstruction – irrigation schemes, water pumps, biogas technology and energy conservation schemes). All share a common vision, which is to initiate long-term development projects that address the root causes of poverty and high mortality rates.

Albukhary Foundation also embarked on a rehabilitation programme that focused on education and medical care in refugee camp in Peshawar, Pakistan to expedite refugee return and reintegration into post-war Afghanistan.
India
New Lease of Life for Rural Mosques, Kerala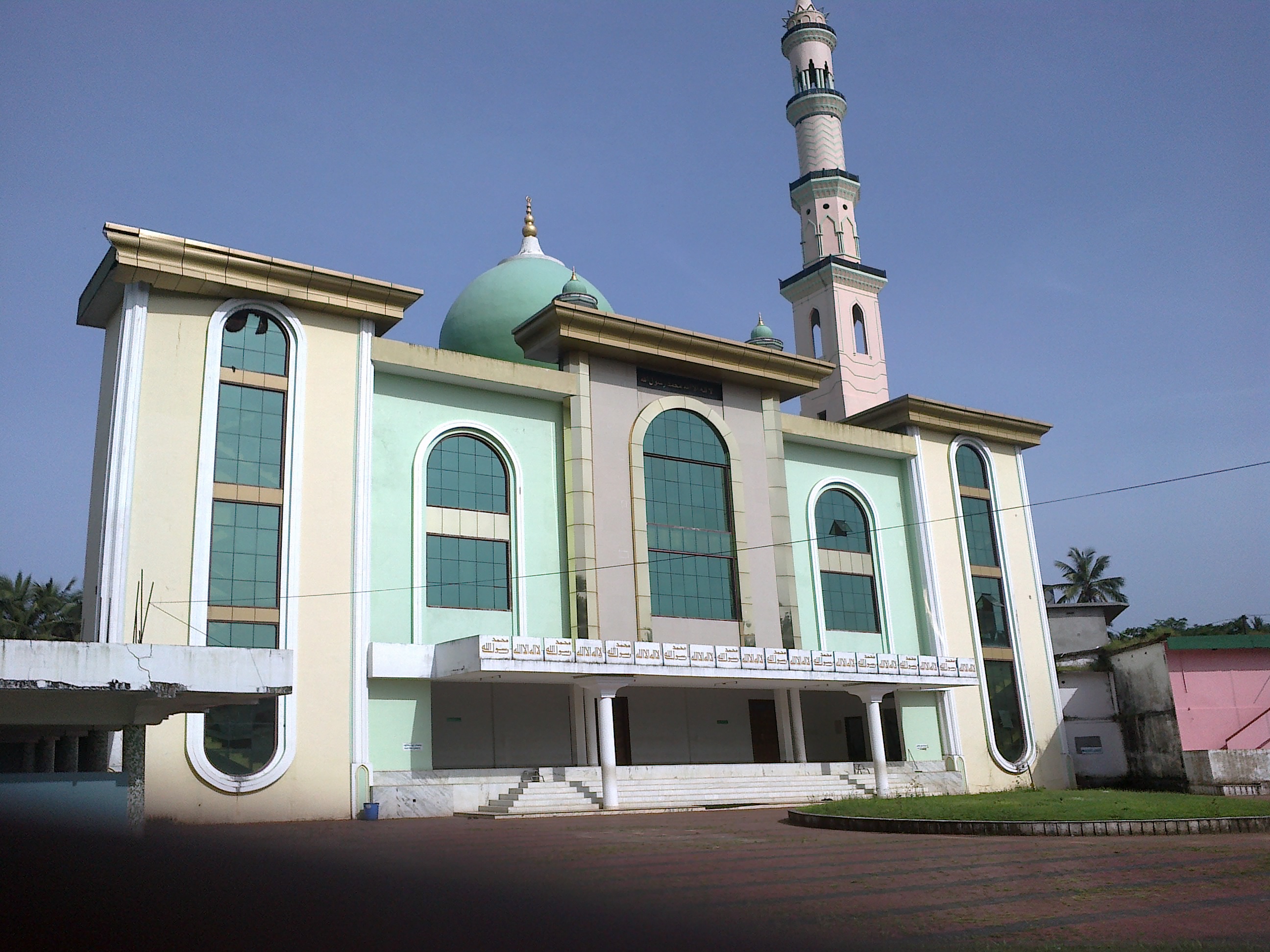 The Albukhary Foundation responded to an appeal by the Muslim community of Kerala to rebuild two mosques that were in state of disrepair. Located in rural areas, the mosques are approximately 300 years old.

Mohiyudheen Masjid in Payyannur in northern Kerala was torn down and rebuilt. Meanwhile, renovation and rectification works were undertaken at Masjid Al-Rahma in Azhikode, near Cochin to cater for a larger congregation.

Kerala is said to have embraced Islam in the 7th Century. In the 8th Century, there were many centres of religious conversion in the state, mainly among Hindu agricultural labourers, petty traders and soldiers. Several waves of conversion followed, and today Muslims account for 21 per cent of the population in this south-western Indian State. And they are found in all strata of Kerala Society.
China
Earthquake Rescue Operation at Sichuan Province
In May 2008, an 8.0 magnitude earthquake hit the mountainous Sichuan province. It was described as the nineteenth deadliest earthquake of all time. The natural disaster left about 4.8 million people homeless, though the number could be as high as 11 million.

Albukhary Foundation followed closely on the heels of rescue operations. It donated approximately RM 2 million (USD 500,000) to families of victims to help them rebuild after the devastation.
Indonesia
Albukhary Orphanage Programme, Aceh Darussalam
The Indonesian province of Aceh was one of the worst hit areas of the devastating tsunami of December 26 2004 caused by a 9.0 magnitude earthquake. Neighbouring Malaysia, while attending to its own tsunami casualties, rushed to the aid of Aceh, where the impact of the killer wave was more intense and widespread. Albukhary Foundation responded to Malaysia's collective efforts while embarking on its own outreach programme.

It initiated an orphanage programme in the Provinsi Nanggroe, where it adopted about 5,850 orphans and placed them under foster care.
Nepal
Upgrading Boarding School, Taulihawa
In April 2007, the foundation started working with the villagers of Taulihawa in Kapilvastu to relocate and upgrade a girls' boarding school. Approached by a schoolteacher for assistance, the foundation helped acquire the land while the community provided construction materials and workmanship to build a school to accommodate 200 primary and secondary female students. The objective of the programme is to provide a cleaner, safer and more conducive living and learning environment for the students in this part of Nepal where time has stood still.
Pakistan
Afghan Refugee Camps, Peshawar
The Albukhary Foundation's biggest success for the people of Afghanistan was achieved in the refugee camps of Pakistan. Working closely with Darul Shefa, it sponsored free medical camps in the isolated Khaki Camp in the District of Hazara in Pakistan's Northwest Frontier Province, 220 kilometres from Peshawar. According to the United Nations High Commission for Refugees, the Khaki Camp that was established in 1981 has 18,000 families. Most of them were orphans, widows, and the aged and physically disabled, who cannot seek treatment in big hospitals because of poverty, disability or travelling distance.

In addition to providing free consultation and medicine, the Albukhary Foundation-Darul Shefa medical camps also distributed vitamins and food. Severe cases of malnutrition were referred to hospitals for treatment. Medical doctors who attended to the refugees also educated them on personal hygiene and preventive healthcare.

Another medical camp was organised together with Darul Shefa at the Shamshatu Refugee Camp in Peshawar that was once home to 1,100 families including 126 orphans. Medical staff attended to almost 3,000 patients during the two-day medical camp that provided free medicine and vitamin supplements. The Albukhary Foundation also collaborated with the Berkati Foundation to distribute more than 50,000 tons of food such as wheat flour and rice to the families here.
Ramadhan Donations
During the holy month of Ramadhan, the Albukhary Foundation set up festive gift distribution camps. In 2003, for example, it distributed food parcels and blankets to 5,000 families during a three-day camp. In Karachi, food parcels were distributed to 15 madrasahs, selected mosques and a colony of migrants – the beneficiaries ranged from local Pakistanis, Afghan students to Bangladeshi workers. Similar camps were also set up in Kabul, where 2,100 families received parcels of food and clothing.
Dowry Programme
The Albukhary Foundation also came to the rescue of poor families who needed dowries for their daughters. In the conservative Muslim society of Afghanistan and Pakistan, it is the duty of parents to ensure their daughters are married. Local culture requires every bride to offer a dowry to the bridegroom. The dowry usually consists of household items and personal gifts from the bride's family to the bridegroom to help the newlyweds set up their new home together. The inability to afford a dowry dashes the prospects of marriage of poor girls in a society where marriage is as good as compulsory for every respectable young lady.

In 2003, the Albukhary Foundation provided dowry for five young Afghan refugees and Pakistanis, three of them orphans. The gifts included bedroom sets, kitchenware, clothes, make-up kits, prayer mats and the Holy Qur'an.
Schevenezia Software Technologies IT College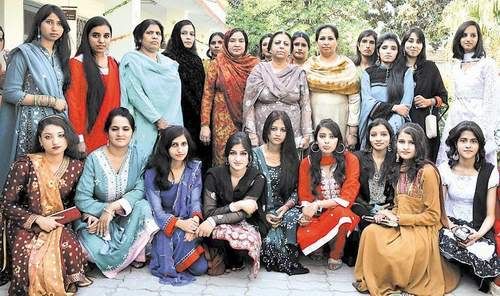 The Albukhary Foundation's view that education is the key to building self-reliant communities is best demonstrated in its initiative to provide free IT education to Afghan refugees and poor Pakistani students to help improve their employment prospects.

Working with its ground partner SHADE, it established an IT school at the local aid organisation's office in Peshawar. Named Schevenezia Software Technologies, the IT college included a computer laboratory and two dedicated 'houses' offering the foundation course and the higher level specialised Oracle course. Each 'house' was staffed by experienced teaching staff and equipped with appropriate hardware, software and materials for practical work. The first intake in September 2003 saw a total of 56 students registering for the four-month foundation class and the eight-month Oracle class.

Students were selected on merit and must have completed secondary education. In March 2004, Schevenezia Software Technologies held its first graduation ceremony that saw its first batch of foundation students graduated. The graduates had the option of pursuing tertiary education or seeking employment in a job market that places a premium on IT skills.
Albukhary Care Centre, Battagram
On 8 October 2005, a massive earthquake measuring 7.6 on the Richter scale hit the mountainous regions of Northern Pakistan destroying towns, villages and hamlets. Landslides that blocked the roads, leaving an estimated 3.3 million homeless, impeded rescue efforts. A month after the disaster, the official Pakistani death toll was 73,276. Meanwhile, the United Nations reported that four million earthquake survivors living in camps were at risk with the onset of the harsh Himalayan winter.

In the aftermath of the earthquake, the Albukhary Foundation launched its Project 3,000 focusing on 3,000 families (approximately 15,000 people) in the remote area of Battagram. It adopted the relief-rehabilitation-reconstruction approach to assist survivors. Immediate relief assistance included the provision of food, tents, blankets and medicine to victims who were housed in a tent village that soon became a one-stop centre for basic necessities. The foundation's focus then shifted to capacity-building with the establishment of the Albukhary Care Centre, an educational facility to provide academic and vocational training courses to meet the needs of the local community.

The 3-month programme trained electricians, plumbers, carpenters and stonemasons. It also offered English and computer classes. Each programme catered for 250 students and there were two sessions conducted daily. Students, regardless of age, were poor and lived from within a 50-kilometre radius of the centre. Since implementation in 2006, the Albukhary Care Centre has produced 800 graduates, many of them now gainfully employed. All courses offered are certified and accredited according to local educational requirements.
Shaukat Khanum Memorial Cancer Hospital and Research Centre, Lahore
This hospital and research centre was established in 1994 by cricket legend Imran Khan in memory of his mother who died of cancer. It is funded by the Shaukat Khanum Memorial Trust, a non-profit organisation that works towards improving the social well-being of its people.

Designed, planned and managed by world-class professionals, the hospital and research centre provides high quality diagnostic and therapeutic care to patients with cancer, regardless of their ability to pay.

The Albukhary Foundation donated a haematology analyser to the hospital to show its commitment to other like-minded organisations dedicated to improving the welfare of the poor.
Print